Peter Rotatori, Jr. Attorney Profile
About Peter Rotatori, Jr. ESQ
Founder of The Rotatori Law Firm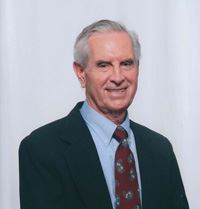 Peter Rotatori, Jr., the law firm's original founder, had over 55 years of experience in the following areas of litigation: municipal law, criminal law, automobile tort law, civil personal injury, wrongful death, premises liability, Connecticut civil procedure, workers' compensation and probate litigation.

Mr. Rotatori founded and later in his advanced years acted as an advisor for The Rotatori Law Firm. On Friday July 26, 2013 he died at St. Mary's Hospital surrounded by his family after a brief illness. This law firm's mission is to carry out his law firm legacy of excellence, compassion for his clients, respect for the legal profession, longevity, and high integrity.
Get Started Now! We can help you fight for compensation, call for a free case evaluation!
BAR ADMISSIONS
• State of Connecticut
• United States Federal District Court, District of Connecticut
Education
• Fairfield University, 1957
• Fordham Law School, 1960, Member of the Moot Court Board and Class Secretary
Professional Associations
• Connecticut Bar Association
Armed Forces
• Army National Guard
• United States Army Reserve
Experience
Served as a Special Public Defender at the Waterbury Superior Court
Former Law Clerk in the Waterbury Superior Court
Served as General Counsel to the Connecticut State Development Commission during the 1969 session of the General Assembly of Connecticut.
Served as Corporation Counsel for the Town of Naugatuck
Served as a member and an Executive Director of the Connecticut Association of Municipal Attorneys
Served as Executive Director and General Counsel of the Painting & Decorating Contractors of America
50 Years of Civil Personal Injury, Workers' Compensation and Automobile Tort Experience
50 Years of Real Estate and Title Searching Experience
Personal Injury Arbitrator for Connecticut Tort Attorneys and Their Clients
Had Successfully Defended Felonious Armed Robbery to a Not Guilty Jury Verdict
Had Successfully Settled Automobile and Product Liability Wrongful Death Cases
Had Successfully Defended Criminal Vehicular Negligent Homicide
Had Defended to Verdict Municipal Premises Liability Claims
Had Assisted in Connecticut the Prominent Law Firm of Jones, Day of Chicago, Illinois.
Community Service/Religious/Personal
Born and raised in Naugatuck, CT
The Son of Italian Immigrant Parents Who Came Through Ellis Island, New York City, NY
A Graduate of Naugatuck, High School
Past Vice Chairman of the Democratic Town Committee Naugatuck, CT
Delegate to the 1976 Democratic National Convention
American Red Cross - Served on the Board of Directors, Naugatuck, CT
Knights of Columbus - Former VP & Member of the Board of Directors, Naugatuck, CT
Borough of Naugatuck - Past Member of the Board of Finance & Charter Revision Commission, Naugatuck, CT
Resident of the Town of Goshen, CT
Connecticut Justice of The Peace elected by the Town of Goshen
Past Member of the Woodridge Lake Property Owner's Association, Goshen, CT
Past Member of the Republican Town Committee, Goshen, CT
A Past Member of St. Thomas of Villonova Goshen, CT Parish
Married to Michelle Rotatori for over 50 years
Two Sons That Are Practicing Litigation Attorneys: Peter Rotatori, III Esq. of The Rotatori Law Firm of Southbury, CT and Mark P. Rotatori Esq. Partner at Jones Day, Chicago, Illinois
Five Grandchildren: J.P. Rotatori, Thomas Rotatori and Kellen Rotatori of River Forest, Illinois & Grace Elizabeth Rotatori & Liam Peter Max Rotatori of Southbury, CT
A former avid Golfer at Hop Brook in Naugatuck, CT and The Keys Gate Golf Club in Homestead, Florida
A Humanitarian Who Advocated and Represented His Clients With Skill Tempered With Kindness